Guest Accommodations
Beaufort Inn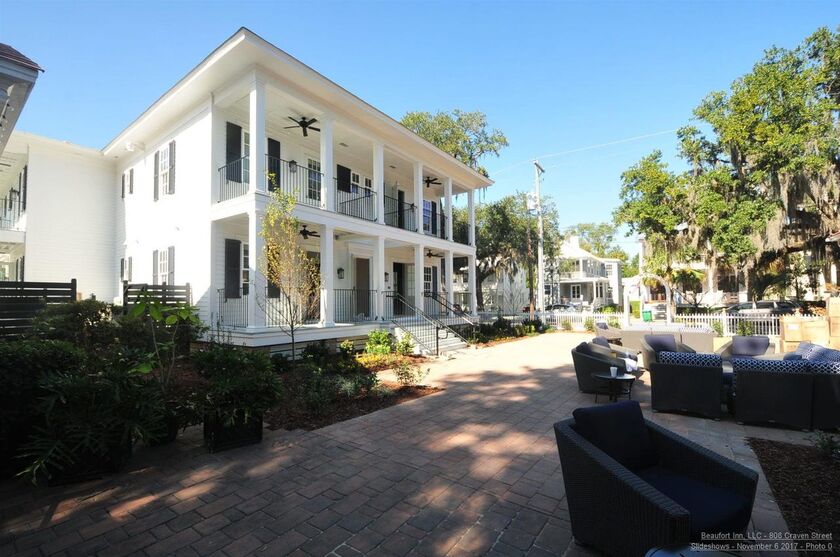 809 Port Republic St, Beaufort, SC 29902, USA
843-379- 4667
Please call to book our room block. The wedding reception is taking place onsite at the Beaufort Inn.
Guests of The Beaufort Inn are welcomed with classic Southern hospitality, style and comfort. Heart pine floors, fireplaces, claw-foot soaking tubs, gardens, courtyards, porches, verandahs and balconies are just some of the features that enhance your experience at this enchanting Beaufort hotel
Anchorage 1770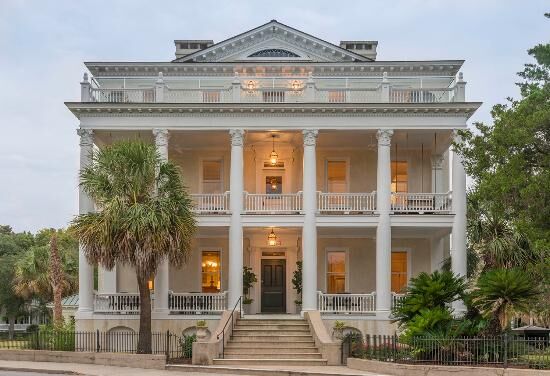 1103 Bay Street, Beaufort, SC 29902, United States
877-951-1770
A charming 250-year-old historic house with generous porches and views of Waterfront Park. A short walk to the venue and ceremony.
The Rhett House Inn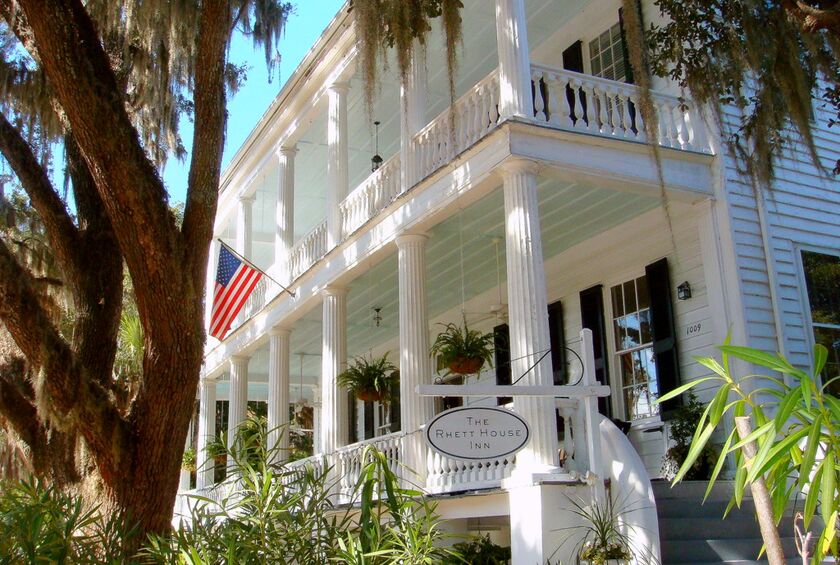 1009 Craven Street, Beaufort, SC 29902, United States
(888) 480-9530, (843) 524.9030
Centrally located in the Historic District, just steps from the waterfront and all shops, tours and restaurants featuring fresh local caught seafood, the circa 1820 Rhett House Inn, awaits you. A short walk to the venue and ceremony.
City Loft Hotel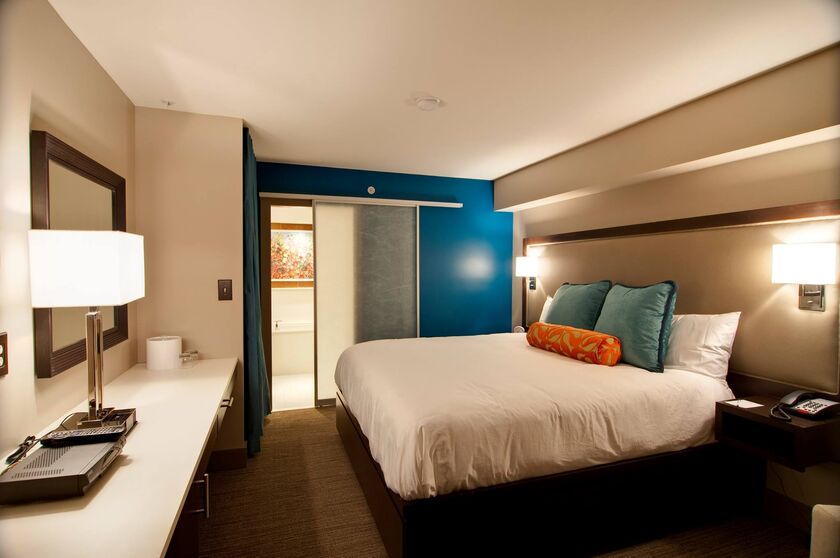 301 Carteret St, Beaufort, SC 29902, USA
843-379-LOFT (5638)
Beaufort's upscale boutique hotel built in the designated National Historic Landmark District in Beaufort, SC. The hotel is an easy, enjoyable walk to the waterfront and Beaufort's many other culinary and retail establishments. A short walk to the venue and ceremony.
Best Western Sea Island Inn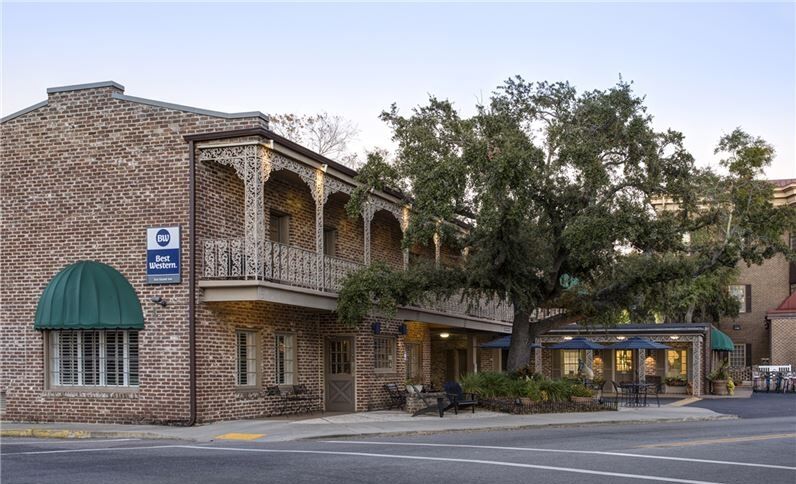 1015 Bay St, Beaufort, SC 29902, USA

Located downtown- walking distance to the church and venue.
Travel and Transportation
Savannah/Hilton Head International Airport
400 Airways Ave, Savannah, GA 31408, USA

The Savannah airport is the closest airport located near Beaufort,SC.
Charleston International Airport
5500 International Blvd, Charleston, SC 29418, USA

The Charleston airport is located about a hour and a half from Beaufort. Take the back roads for a scenic drive.
Things to Do
Henry C. Chambers Waterfront Park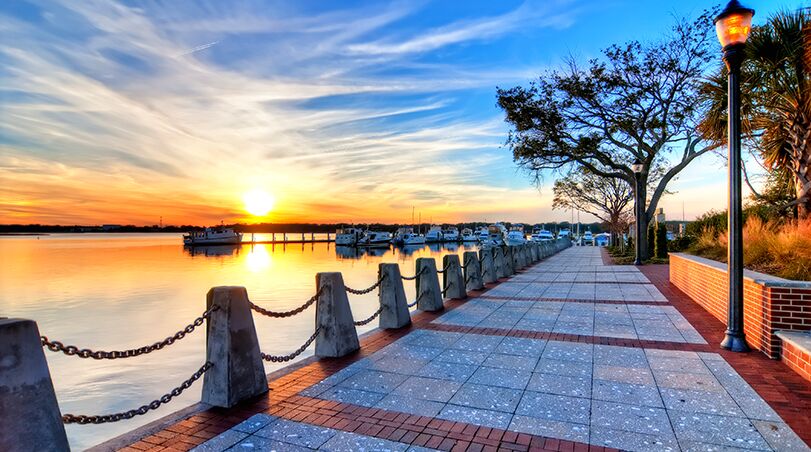 Bay St, Beaufort, SC 29902, USA

The Henry C. Chambers Waterfront Park is the City's most prominent park. This park is located in downtown Beaufort along the waters of the Beaufort River. The multi-acre park provides a breathtaking view of the Beaufort River, the Woods Memorial Bridge, the western tip of Lady's Island, the eastern side of Port Royal Island and the northern tip of Parris Island.
The Point neighborhood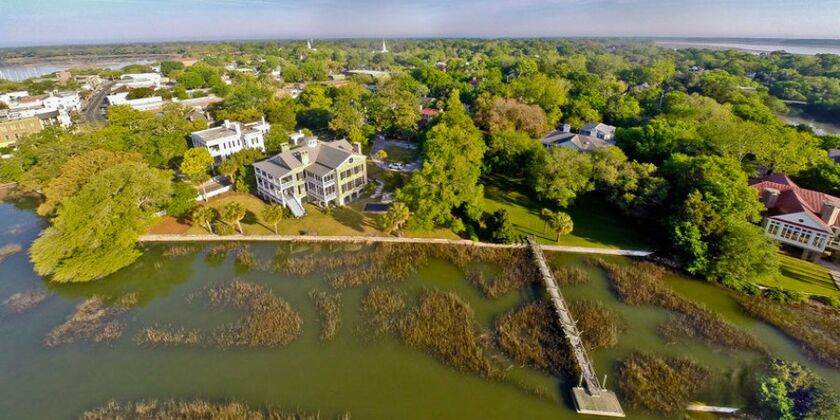 A stroll through Beaufort's Point neighborhood is a walk through history. The historic district is renowned for its impressive collection of antebellum architecture that reflect the Federal, neoclassical, and Greek revival styles that were popular during the interwar period, along with the widespread use of tabby. Make sure to walk by the home that's featured in The Big Chill.

Downtown Beaufort Shops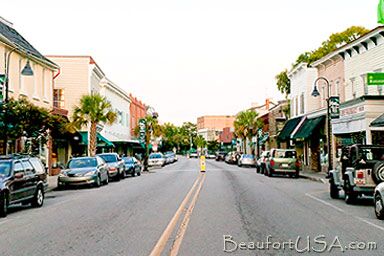 Bay Street

Downtown Beaufort is all-about shopping! From more than ten art galleries to many boutique shops, gift and souvenir shops, antiques dealers, to specialty clothing stores, and expert jewelers, you're certain to find something that fit's your fancy. As soon as you hit Bay Street, you'll feel like a kid in a candy shop.
Dining
Old Bull Tavern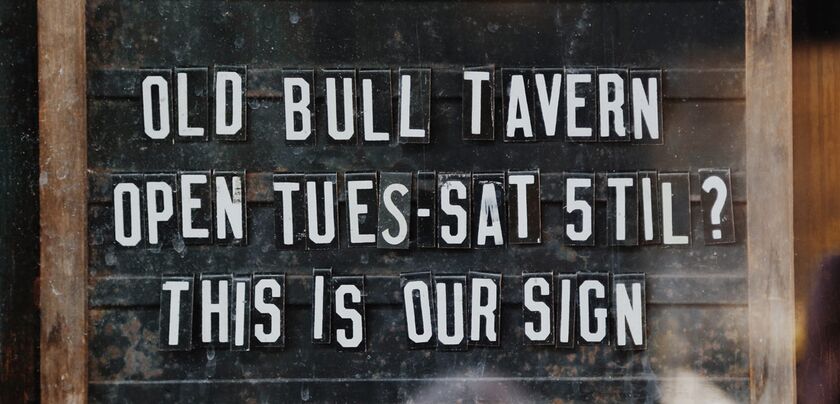 The Bride's favorite Beaufort restaurant! Friendly neighborhood Gastropub featuring an ever-changing market based menu of European comfort foods , innovative cocktails, and select craft beers and wines in bottle and on tap
Saltus River Grill
Creatively blending Lowcountry favorites, locally sourced ingredients, and modern technique, the menu becomes a world class compliment to the charming, laid back setting that is our lowcountry. Just add a wood grill, a spectacular wine selection, a raw bar featuring the best oysters from around the world and sushi, and you have an experience that you will not soon forget.
Lowcountry Producuce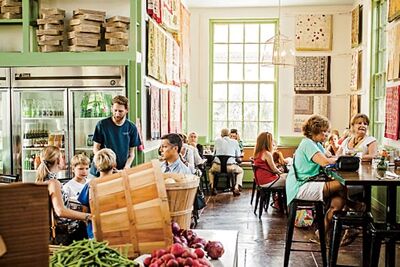 A wonderful breakfast/brunch place! The restaurant doubles as a grocery, so take some goodies back with you!